Hemlow Mobile Platform
Hemlow manage Mechanical, Electrical and HVAC plant in commercial property throughout the UK. They have offices in Slough, Greenwich and Sevenoaks and around 100 mobile engineers visiting client premises conducting both remedial and pre-emptive maintenance work.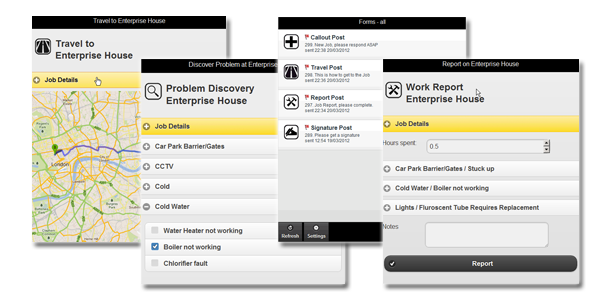 To help build on their excellent customer service, they commissioned us to develop a smartphone solution that connected their customers, helpdesk and engineers. The solution consists of the following components:
Mobile App
Reports engineer location to head office and client, alerts engineers to callouts in their area, provides form input and signature capture. The mobile app enables engineers to access information about jobs and clients even when their device is off network.
Management console
Gives head office and helpdesk operators live visibility over engineer location and callout workflow status
Workflow Platform
Provides robust event-based workflow management and communication with mobile devices.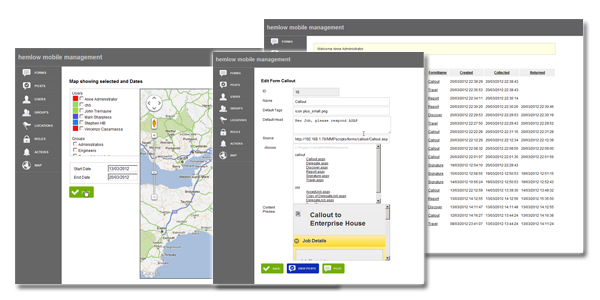 The new mobile and web applications integrate seamlessly with Hemlow's bespoke ERP system developed in SQL Server and MS Access. Our implementation included a web services wrapper around existing ERP entities. The Workflow Platform and Management Consoles are implemented as a .NET service and a .NET MVC website respectively. The bespoke mobile app is implemented in jQuery Mobile, deployable to both Android and iOS devices.