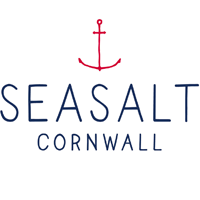 Seasalt Cornwall Merchandising
Delivering merchandising solutions and training to 2013 Draper's Womenswear Brand of the Year.
In 2014 we undertook a project with Seasalt to improve their merchandising processes. Our work included:
The design and implementation of a range of merchandising tools including WSSI's, Category plans, Line Monitors and Markdown/Promotional costings.
Optimising the use of existing systems to implement centralised weekly trading reports on stock and sales.
Established a Merchandise Planning function to ensure benefits of the project could be fully realised by the wider business as well as consistently maintained within the merchandising team.
Delivered training on Merchandising Principles and the practical application of Merchandising from entry level introduction to 1:1 merchandiser mentoring.