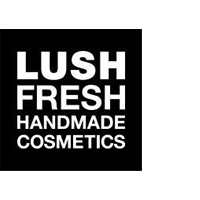 Lush Cosmetics SOA implementation
Whilst developing the Lush ecom website in 2009 we were invited to help out with wider IT issues within the business.
Like many retailers, Lush had developed their systems on-the-fly, to satisfy the immediate needs of individual departments as they grew. This had led to un-architected systems with duplicated data, inconsistent terminology and unreliable integration, resulting in some very real operational problems.
Building consensus at board level, we instigated and managed a detailed change programme that transitioned the architecture from ad-hoc, point-to-point integration to a fully service-oriented operation.
Completely new applications to the business were formally evaluated and implemented:
Custom product information management solution (PIM) that provides a single unified repository for products, product variants, ingredients and their related multimedia.
Enterprise LDAP service
Email server, integrated with the LDAP service
Enterprise service bus (Progress Software's Sonic)
Business intelligence platform (Qlikview)
New intranet (Drupal based, user login integrated with LDAP service)
New network infrastructure was put into 5 head office locations to support the re-architected systems.
Lush UK's EPOS system also received an upgrade along with substantial bespoke functionality and integration with the new service bus, delivering real-time stock and sales visibility across all channels.
All the components of the new architecture were integrated and had gone live, within budget, just 6 months after project inception.
Our ecommerce sales were up around 20% on last year, we're really pleased with the result. Thanks again, it couldn't have happened without you.
Chris Risbey,
IT Manager, Lush Retail Ltd