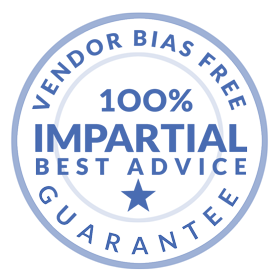 Perfectly Balanced Thinking
We are 100% vendor-neutral and fanatical about providing independent advice.
You won't find any paid-for 'approved reseller' badges here, we don't believe the best solutions are built from a single toolbox.
Our thinking is based on a comprehensive understanding of vendor options, weighing the pros and cons of each before making absolutely the best recommendation for your business.